As I am sure we're all aware by now, Disney Plus became available in the UK last week and it could not have come at a better time. With millions of families currently in self-isolation, I don't think our generation has ever needed the magic of Disney more.
1/8
Newsies (1992)
With music written by the legendary Disney composer, Alan Menken, Newsies tells the story of the New York newsboys who go on strike in 1899 to oppose their exploitation by the media giants Pulitzer and Hearst. Newsies stars a 17-year-old (very attractive) Christian Bale with a thick New York accent as the charismatic strike leader, Jack Kelly, if that isn't enough to convince you to give it a try I don't know what will be.
1.5/8
Newsies: The Broadway Musical (2017)
Now, Broadway Newsies, the general idea is the same, but it's bigger and better. More music, more dancing, more romance, more emotion and most importantly, more Jeremy Jordan.
Jeremy Jordan's performance as Jack Kelly is perfect. I enjoyed this so much that I watched it before bed, listened to the entire cast recording before I went to sleep and then woke up and watched it again. Definitely give this a go!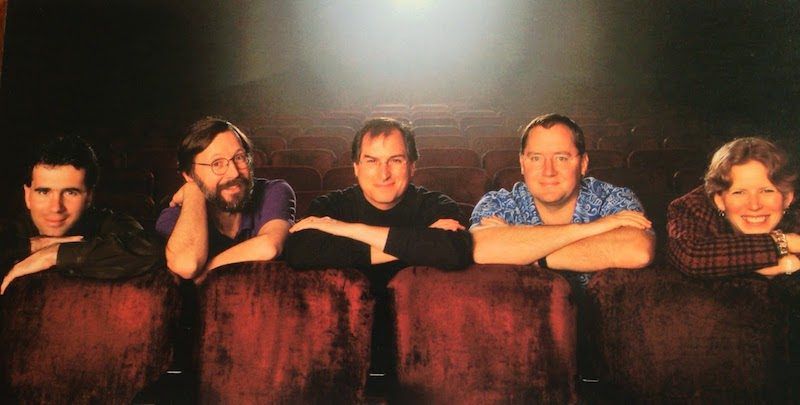 2/8
The Pixar Story (2007)
The three guys in the middle
are Ed Catmull,

a

computer engineer, Steve Jobs,

the

late entrepreneur and CEO of Apple, and John Lasseter,

Pixar's

founding father. This documentary tells the story of how they built one of the most consistently successful studios in recent history, both critically and financially. This is worth a watch simply because they managed to get Steve Jobs and Bob Iger to sit down and talk for a significant amount of time.
3/8
Toy Story (1, 2, 3 & 4) (1995-2019)
After watching The Pixar Story, I immediately wanted to watch all the Toy Story movies. In 1995, Pixar redefined animation forever with Toy Story, the first-ever computer-animated feature film. Tom Hanks and Tim Allen deliver a fantastic performance as rival toys Woody and Buzz who eventually overcome their jealousy and become friends. Even at 19, I still find them all genuinely funny and uplifting.
4/8
Avengers: Infinity War & End Game (2018-19)
Both of these films are incredible! Both Infinity War and End Game have me on the edge of my seat for their entire running time. The portals scene in end game gives me CHILLS! I've never been a huge fan of superhero movies but I always loved the Iron Man trilogy and the Avengers movies.
5/8
The Little Mermaid (1989)
Classic and nostalgic Disney. After both of the Disney brothers die within the space of two years, Disney's success was on the decline for 20 years. Inspired by the work of legendary musical theatre duo Rogers and Hammerstein, songwriter Howard Ashman had the idea to create an animated Broadway Musical and so The Little Mermaid was born and the Disney Renaissance began.
6/8
My generations Disney Channel
So my generation of Disney Channel was around 2006-2012 (the golden era). I've been watching Hannah Montana, Wizards Of Waverly Place, Suite Life Of Zach and Cody and Phineas and Ferb. Oh and all the original movies! I mostly have it on in the background because it's not as gripping as it was when I was 9 but I'm still really enjoying it. Its miles better than the current Disney Channel that my younger sister watches.
7/8
Black Panther (2018)
Another Marvel film, one that I was ashamed of having not watched considering how well it did in award season last year. It was different from what I thought it was going to be, in a good way. It's definitely not your standard superhero movie.
8/8
Moana (2016)
A modern classic! This is one of my favourites and that mostly comes down to Lin-Manuel Miranda's incredible soundtrack. It definitely has the same strong musical theatre sound as The Little Mermaid. Not to mention the beautiful animation, which I appreciate a lot more after watching The Pixar Story.